ORESTE WILL BE BACK


A MULTIDISCIPLINARY PROJECT WITH LIVE MUSIC, LIVE PHOTOGRAPHY, LIVE PROJECTIONS, LIVE PERFORMANCE, LIVE FILMING.
PERFORMANCE – SPECTACLE – LIVE MUSIC – VIDÉO – PHOTOGRAPHIE – AUTOUR DE LA TERRE DU SOL DE L'APPARTENANCE.
FR
C'est le début d'un nouveau projet
c'est une performance live
c'est de la musique live
c'est de l'art et de la photographie
c'est un film
c'est le prochain chapitre d'une nouvelle série.

Kulturscio'k propose une interprétation contemporaine du mythe d'Oreste dirigée par  Alessia Siniscalchi. Cette œuvre met en scène le comédien new-yorkais Paul Spera, accompagné d'une musique composée par Phil St. George. Les installations de Giovanni Ambrosio, Opus Incertum et la série documentaire lus soli reflètent l'intrigue de l'œuvre fondée sur le droit de s'approprier à nouveau notre terre abandonnée puis, de la libérer des assassins. L'exil d'Oreste est raconté au cours de dialogues spontanés prononcés par Alessia Siniscalchi et Paul Spera. Ecrits par Paulina Mikol, ces dialogues alternent des réflexions sur la violence de notre époque et des textes poétiques. La musique live de Phil St. George, les lumières et les projections de Benjamin Sillon, les vidéos créées par Maria Mazzella, ainsi que le travail sonore de Didier Leglise entrent en harmonie durant cette performance constituée de cinq chapitres:
1: Outsiders / Insiders
2: Liberare La Terra Dagli Assassini / Libérez le sol des meurtriers
3 Δίκη
4 Maison Maudite
5 Ius soli
EN
is the start of a new project
is a live performance
is live music
is art and photography
is a film
is the next chapter of a new series

A contemporary interpretation of the Orestes myth: directed and interpretes  by Alessia Siniscalchi with  actor Paul Spera,beats composed by Phil St George. The installations by Giovanni Ambrosio, Opus Incertum and the documentary work Ius soli, remind us of the right to reclaim our abandoned land and to free it from assassins. The exile of Orestes is revisited through spontaneous dialogues between Alessia Siniscalchi and Paul Spera, alternating reflections on the violence of our time and poetic texts written by Paulina Mikol. Live music by Phil St George, lights and projections by Benjamin Sillon, video by Maria Mazzella and sound by Didier Leglise provide a tailor-made setting for this unique performance in 5 chapters :
1. Insiders/outsiders
2. Maison maudite/accursed house
3. Free soil from murderers
4. Δίκη
5. Ius soli
Alessia Siniscalchi – Artistic direction, performance
Paul Spera – performance,song
Phil St George – live music
Giovanni Ambrosio – live photography and art
Benjamin Sillon – lights and live set design/projections
Maria Mazzella – Videos
Imma di Lillo – Pictures
Supported by La Ménagerie de Verre – Paris march/october 2020 january 2021
Kulturfactory Art Residency
Fondazione Mondragone – Naples june 2021
Nuit Blanche – Paris october 2021, Ancienne mairie du 1er arrondissement de Paris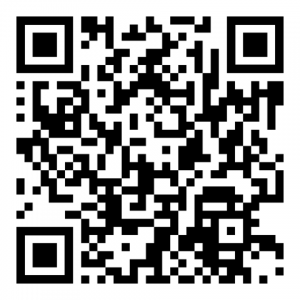 « Full Moon Of Revolution »
Phil St George x Paul Spera, Alessia Siniscalchi // Didier Léglise x Paul Spera
Italy
France
+33 (0) 642811630
Artists willing to stay and create, we offer the possibility to apply for a few days artists residency in our factory space in Domicella. Projects having something very urgent to explore and something very powerful, are welcome to apply for the residency; please write us at : info@kultursciok.com